Mini King Series Keg Washers and Fillers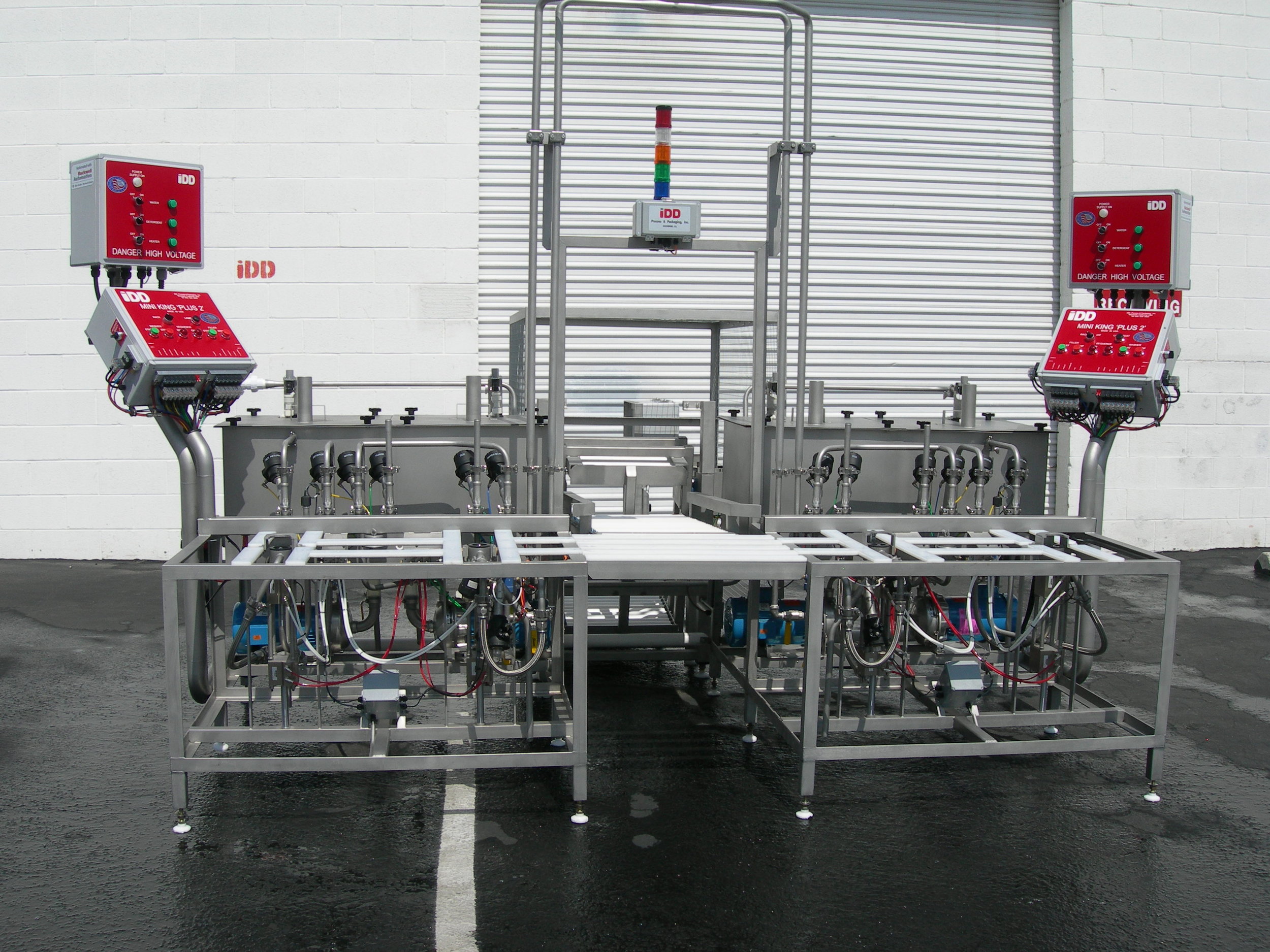 Originally, the Mini King Series began as what we now know as the Squire. When that line was renamed, the new Mini King Series took its place. The logical evolution of the Squire, the Mini King adds an inverted fill, sanitizer reservoir, and automatic couplers. These improvements improve cycle speed to 30-40 kegs per hour, and reduce beer and chemical waste. The Mini King Series is also our smallest standard machine that can be outfitted with a steam sanitizing sequence.
Available with overhead clamps or pneumatic neck locators, the Mini King Series is the next level up for brewers and packagers who need to put out volume. Worried about maxing out the Mini King's capacity? Expand with a second machine, and feed them into a shared descending turner. The resulting combination will put out up to eighty kegs per hour, lowered to ground level and facing upright for storage or shipping.